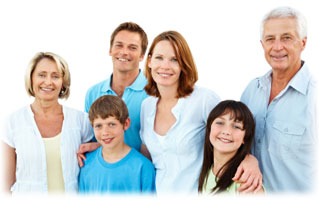 If you need to rebuild after the market crash of 2008, or if you're concerned about having enough money when you retire, do it the right way - starting with a good plan, designed for your specific needs.
We'll start with a clear statement of your investment objectives - the real reasons you're investing. We'll evaluate your current portfolio, as well as your debts. We'll include your estimate of how much you'll be able to save in the years ahead.
Investment recommendations will start with a target for asset allocation (% to invest in stocks vs. bonds) that's based on your age and your needs. We'll recommend a diversification plan for your growth assets (stocks) using low cost ETF index funds, and a preservation plan for your bonds. We'll establish guidelines for what to do in good and bad markets, and we'll help you develop a specific plan to reduce any debt you still have.
Since market conditions and life circumstances both change over time, we'll meet with you periodically to review how you're doing, and make any necessary adjustments in your plan or investments.
Don't wait to develop a road map to financial security. Your future is too important to ignore. contact us now >>